Biography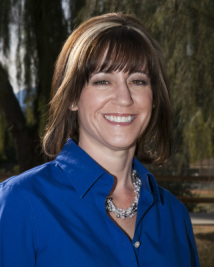 ​Dr. Jody Bantz is a licensed clinical psychologist and board certified coach with a private practice in Palm Desert, California. She completed her undergraduate studies at the University of Wisconsin-Whitewater where she earned a B.A. degree with a major in psychology and minor in French. She received her master's degree in psychology in 1999 and went on to earn her doctorate in clinical psychology from the California School of Professional Psychology-San Diego in 2003. Her areas of expertise include mood disorders, anxiety disorders, women's issues, and chronic illness. Dr. Bantz has a specific interest in cognitive-behavioral therapy and relaxation techniques which she utilizes in her work with people who suffer from chronic pain and illness. She is a certified therapist in EMDR (Eye Movement Desensitization Reprocessing) which she integrates with supportive therapy to help her clients overcome past traumatic experiences as well as to assist with chronic pain and illness. She has been credentialed with the Council for the National Register for Health Service Providers in Psychology since 2006 and is a member of EMDRIA. Dr. Bantz does consulting work within the community and works with the developmentally disabled, helping them learn adaptive behaviors which enable them to lead more productive and satisfactory lives. She is an advocate of taking a holistic approach to health and well-being, and understands the importance of the mind-body connection. Her interests include fitness, nutrition, independent film (particularly documentaries), travel and foreign culture. Favorite pastimes are enjoying music and relaxing with her husband and their dog, Ernie. Dr. Bantz enjoys volunteering and participating in fundraising events for agencies raising money to advance research for chronic diseases including Multiple Sclerosis, Crohn's Disease, Ulcerative Colitis, and Cancer. She has worked with the National MS Society and the Crohn's and Colitis Foundation of America both educating and helping newly diagnosed individuals learn to cope with their illness.



---
"
The decision to begin therapy is a very personal one. It can be intimidating, and at times, downright frightening. It does not have to be. I will answer any questions that you may have and will make every attempt to make you feel at ease and alleviate your concerns. It is important that you feel comfortable and that you make an informed decision."
---Jody L. Bantz, Psy.D.